Kako napraviti ovaj cvijet od tkanine sam vidjela na prekrasnom blogu
Krpice i konci
. Zapravo, ona je latice malo više borala, pa zapravo možete vidjeti kako mali detalj čini razliku. (Njen tutorijal je kada kliknete na njenu sliku - dolje)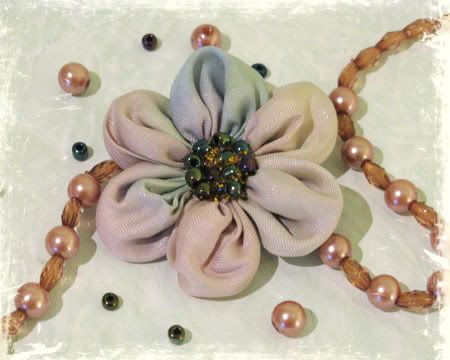 Blog
Krpice i konci
is great place where I sow how to make this fabric flower. (for her tutorial, enter her picture - up, but come back :) )
Prvo, boja tkanine... Zapravo ću vam reći i kako obojati tkaninu u ovu žuto-smeđo-narančastu boju. Krpice su bile potpuno bijele. Za prošli Uskrs smo bojali jaja u ljuski od kapule (crvenog luka), i dio jaja je bio zamotan ovim bijelim krpicama. Nakon 20 ak minuta dobile su ovu boju, i boja je ostala i nakon pranja.
First things first. I will share how did I dyed this fabric. Fabric was white until last Easter. We dyed eggs in shell of the onion, for some reason, there were this fabric in that colored water (for about 20 min). So, it become... like this.
A priču o cvijetu će vam ispričati slike...
For flower tutorial - just follow the photos.
Razlika u boranju (moje-gore, krpice i konci-dolje)
The diference in ruffling (mine is up, Krpice i konci is down)
Hvala Antonija što si me inspirirala na ovaj cvijet!!!
I'm linking up at:
(Wednesday)
(Thursday)
(Friday)
http://www.happyhourprojects.com
http://thirtyhandmadedays.com/
http://chiconashoestringdecorating.blogspot.com/
http://www.lovelycraftyhome.com/
http://www.gingersnapcrafts.com/
http://rocaandcompany.blogspot.com/
(Saturday)
youngancrafty.blogspot.com
lollyjaneboutique.blogspot.com
www.bedifferentactnormal.com
funkyjunkinteriors.blogspot.com

kimskandykreations.blogspot.com
(Sunday)
http://niftythriftythings.blogspot.com/
http://jandmseyecandy.blogspot.com/
(Monday)
http://www.creatingreallyawesomefreethings.com/
http://makingtheworldcuter.com/
http://www.homesavvyatoz.com
(Tuesday)
http://www.thekurtzcorner.com
http://sewstylishboutique.blogspot.com/